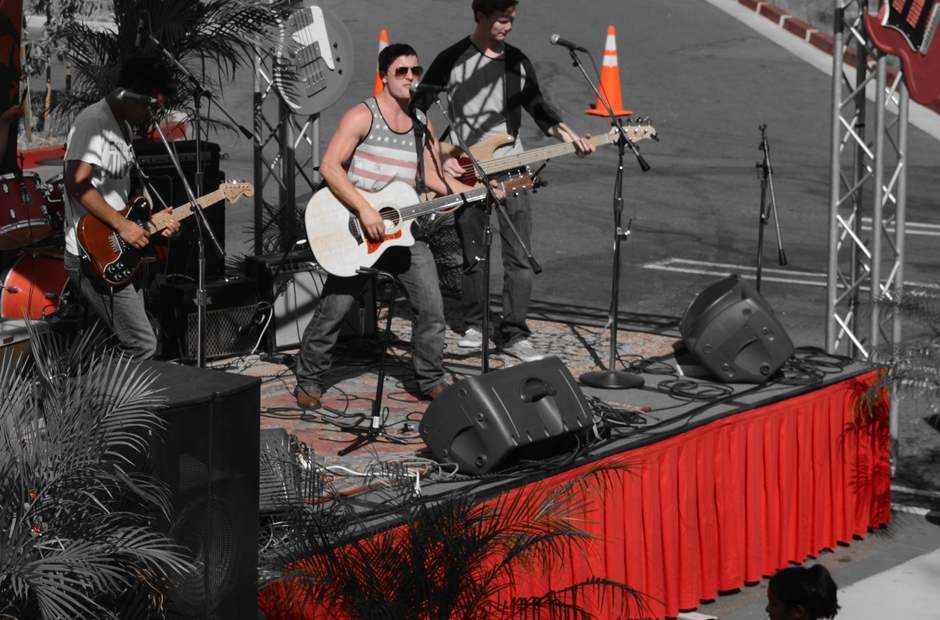 Josh Miranda Band
The Josh Miranda band is made up of Nick Moyer (19) lead guitar, Sam Craven (19) bass, Sean Garcia (16) drums, and Josh Miranda (19) vocals/guitar. Coming out of various parts of north county San Diego, the band takes on a fun, new, "West-Coast" approach to Country music. With inspiration from today's leading Country music stars such as Luke Bryan, Florida Georgia Line, and Jason Aldean, along with the attitude and flare of a Southern California lifestyle, there's something in their music for everyone, and makes them a group you surely don't want to miss!
Geoff Quiseng
Geoff grew up with the love of music from an early age, inspired by rock, pop, blues, country and punk. Being drawn to roots music, he was exposed to the music of Hawaii and the grooves and spiritual lyrics of reggae . He recalls starting to write poetry as early as age 7, which would ultimately merge into songs. After encouragement from his talented Hawaiian family members, Geoff began his journey as the lead singer of local rock bands in his teenage home of Poway Ca. Fueled by passion, his music and words bring messages of inspiration and truth blanketed with love, to all those willing to listen.
IWXO
Former Hollywood Records recording artist Nathan Darmody, of the group IWXO (which stands for I'm With Love) is a singer- songwriter, whose style incorporates elements of rock, pop, soul, reggae and funk. At the age of 10 he was able to teach himself how to play the guitar and instantly started writing and composing music on his own.  The one thing that influences him the most is the love and support he gets from his dad and family. Inspiring others to be with love is simply what IWXO is all about. To create positive vibrations through music and to spread it all over the world.
Isabelle Pihas

Isabella Pihas (Belle) is a 14-year-old singer/song writer/guitarist.  She has been writing songs ever since she learned to write. Belle has five songs on iTunes from which she has donated her proceeds to Rady Children's Hospital, and Pekham Center for Cancer and Blood Disorders.  So far since 2010 she has raised more than $1200. Her favorite artists are Ed Sheeran, Taylor Swift, Marina and the Diamonds, Panic! At the Disco, and We the Kings. She currently performs solo and with her band Remembering Sunday.
Almost Grounded
San Diego rock band Almost Grounded has made impressive progress in their three-year history. This young band of high school freshman has opened for well-known bands like Betamaxx and have played at major San Diego events like Fiesta del Sol. Band members are Daniel Woods – Lead Singer, Yohanan Weiss – Lead Guitar, Wylen Winchell – Electric Bass, Evan Farnsworth – Rhythm Guitar, Griffin Seufert – Rhythm Guitar
Katie Collado
Katie began playing guitar at age 8, and  writing songs at 14. She has released 3 singles on iTunes: "If I Told You," "Alphabet Soup," and "Losing You." Katie draws inspiration from her own trial and error relationships. She does her best to accurately translate the emotions caused by these relationships into relatable songs. Over the years, she has been influenced by indie pop artists like Camera Obscura and Mirah. Katie also plays banjo and ukulele, and continues to expand her musical abilities.
Eric Van Buhler
Hailing from southeast Michigan, Eric VanBuhler moved to San Diego, guitar in hand. Since his arrival in San Diego, he's already played a few high profile corporate events with different bands, recorded tracks with Mark Huls and on his own, and continued to work with his Novi Michigan folk duo, The Soloists. From the natural beauty of San Diego, to the diverse neighborhoods, Eric has found plenty to write about.  Look out for his upcoming album, "The Wind In My Sails," to drop this summer!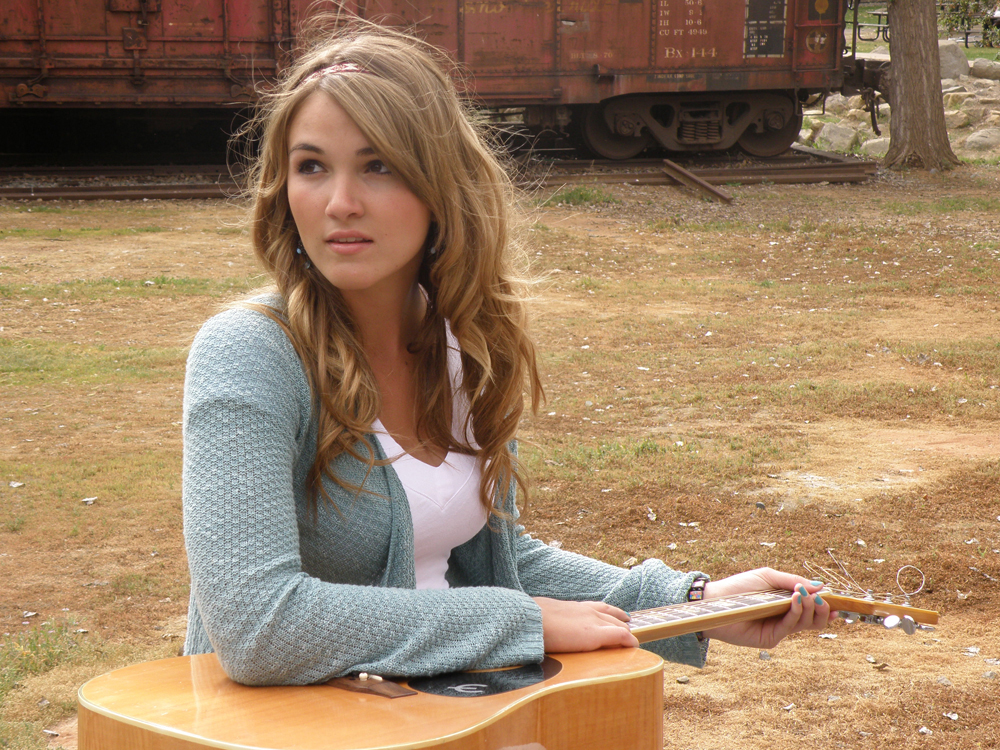 Jillian
Jillian Dudley is eighteen years old and has been living in southern California for most of her life. Her artistic background ranges from musical theatre to filmmaking, with an emphasis on song writing and vocal performance. Jillian has been writing songs with Mark Huls and Electric Lime Records since 2009. While currently an incoming Freshman at University of Southern California's School of Cinematic Arts, she hopes to minor in music production and keep recording in her free time.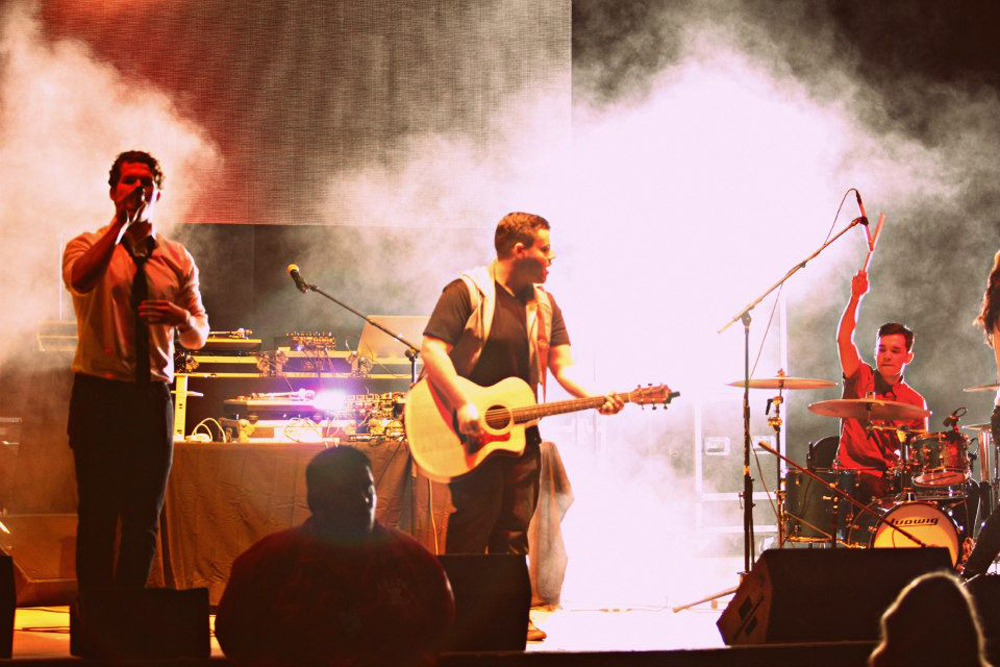 Ryan Smith and Brandon Pierce
San Diego Native Ryan Smith, and Bay area born Brandon Pierce met in the freshmen dorms at San Diego State University in 2011. They began their journey as a group at open mic nights on SDSU's campus. In December of 2012 they decided to take their hobby to the next level. Winning a SDSU performance contest, Brandon and Ryan were selected to open for Platnimum selling recording artist Macklemore to a sold out show of 5,000. With the release of their first single "Light up the Night" under Electric Lime Records Brandon and Ryan are continuing to turn their passions into careers and sky rocket to the top.